name: Cat
age: 14
location (state ; city/town): New York ;; Goshen
occupation: student
status: taken
siblings?: Christine
parents single/divorced?: are together
do you have any pets?: Jake, German Shepard
what's your favorite color?: pink
name 10 of your favorite bands: Poison The Well, Hawthorne Heights, Silverstein, Thursday, Avenged Sevenfold, Bright Eyes, Senses Fail, The Used, The All-American Rejects, Emery
name 5 of your favorite movies: The Goonies, The Notebook, Uncle Buck, Ferris Bueler's Day Off, House of 1000 Corpses
how "far" have you been with the opposite sex?: making out is all
what are your views on abortion?: I've never been put in that place before, but if something that serious happened as of murder, then I think adoption is the better choice
what are your views on teen pregnancy?: If a girl, and guy are ready to handle that responsibility then I don't think the age should matter, as long as you don't care what society thinks
what do you think of self mutilation?: there are other ways to deal with your problems instead of self-mutilation. but as for piercings, which are also considered self-mutilation, I think that's okay as long as the needle is sterilized, and you know what you're doing
how would you describe your style?: I think it's unique
what's the first to last thing you notice in the oposite sex?: well of course you see the way they look at first, but once you talk to them I notice their personality [if they're nice, someone you'd want to know more, etc etc.]
whats your biggest turn on and biggest turn off?: <3 the shaggy hair look, but I hate when guys could care less about you, and prefer to notice all the other girls around you
shoe size: 7-8
favorite brand of clothing: I don't really shop for clothing brands
favorite brand of shoes: Converse, Saucony, Puma
do you wear nail polish?: sometimes
how would you describe yourself physically?: hmm, unique and happy looking. short
how would you describe yourself mentally?: I'm a cool person if you get to know me, my sense of humor is pretty dry
do you smoke/drink/do any drugs?: drink, rarely
promote us to two communites and one journal[or more if you want =D] and show the links:
I promoted you in my journal, and I'll be sure to get around to communities soon. sorry
why do you think we should accept you?: because I'm the kid who colors outside of the lines
make us giggle send us a funny picture or tell a joke: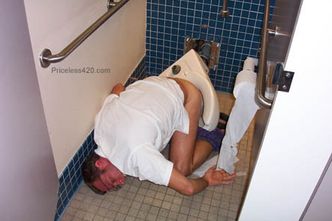 hah, that always makes me laugh
now send us at least two clear pictures of you.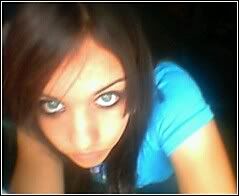 <3